TITLE
Kapok Monogram Jewellery
COLLABORATOR
Kapok Singapore
MATERIALS
Eco-friendly walnut and maple wood, bioresin
In celebration of their 4th year in Singapore, we collaborated with kapok to create a limited edition 10-piece collection based on their signature monogram logo.
We reinterpreted the kapok monogram logo in various permutations and laser cut them in eco-friendly maple and walnut wood. To further accentuate the nature-loving side of the kapok brand, we designed and blended the bioresin in different shades of green and varying opacity. 
The wood was carefully embedded into bioresin to create pendants bearing the kapok monogram.
The kapok monogram logo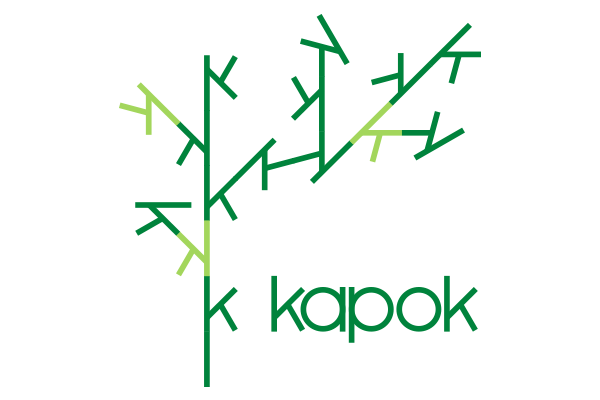 Laser cut wood pieces to be embedded in bioresin
The collection will debut at the kapok garden party on 8th July and is available exclusively at the kapok Singapore store located at National Design Centre.